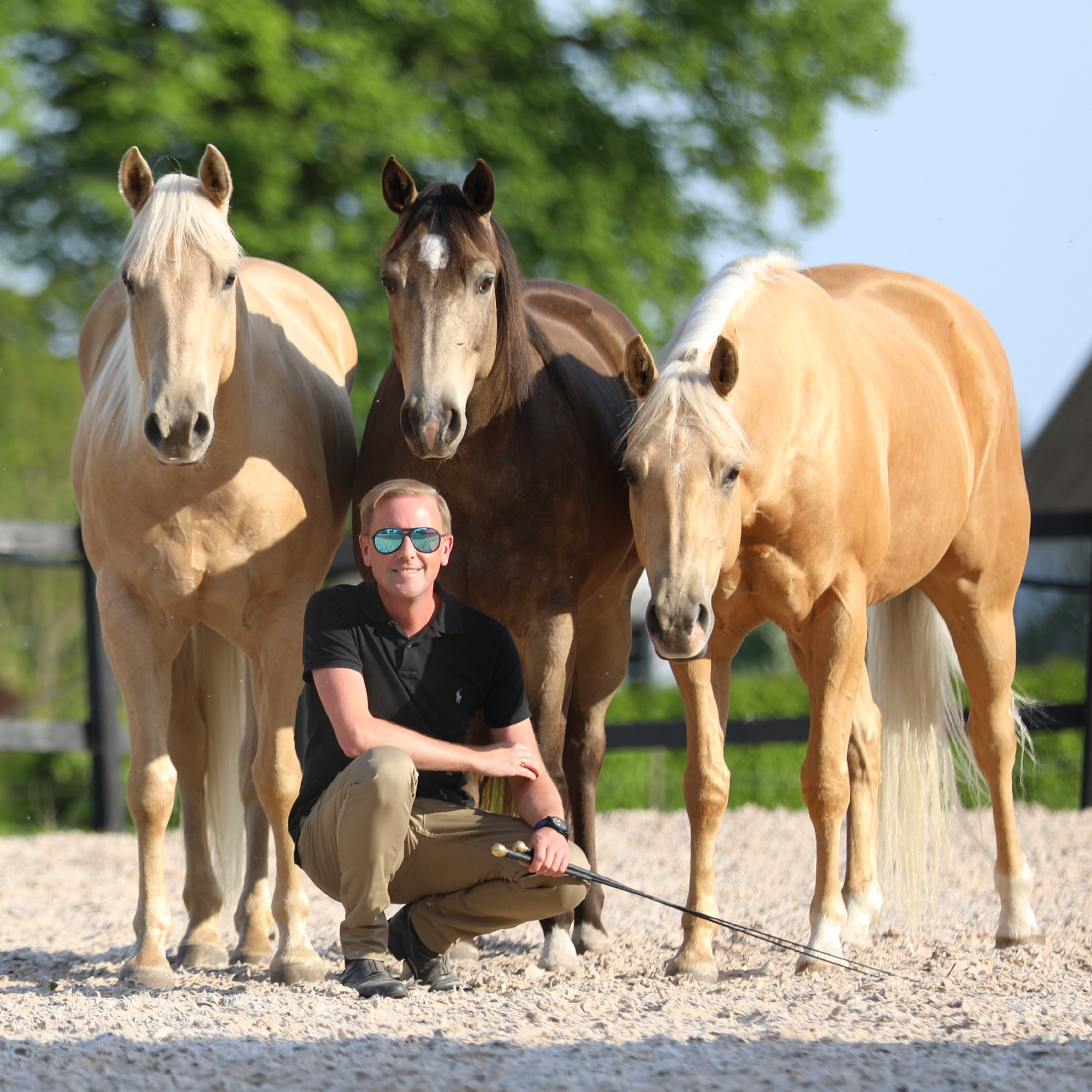 Tobbe does not come from a horse-interested family, but despite this, for as long as he can remember, he held a fascination for horses. He may not have grown up amongst horses, but still managed to spend most of his youth around them.
He got his first horse at the age of seven, a small Shetland pony, and this was where he first developed his special interest for liberty training.
In 1999 Tobbe participate in a renowned Swedish horse show. He staged a brilliant performance with an American quarter horse he had both trained and bred himself, called Nicke. Basically over night, the pair became a huge success and Tobbes's career started to take off.
During the following years Tobbe received invitations to and participated in numerous shows in Sweden, neighbouring countries and major international shows.
There have also been many memorable performances at the Falsterbo Horse-show where Tobbe often worked with his fantastic horses.
In 2001 Tobbe acquired the old parish manor of Sjörup, which was established in 1863. The beautiful estate is located by the Baltic Sea in the south part of Sweden, close to the city of Ystad. Tobbe has turned the estate into a serene and perfect training environment for his horses. The parish manor is also where he receives other professionals who come to train their horses with him and where most of his TV-shows and other media related productions are recorded.
Something that had a great impact on the Swedish world of horses is Tobbe's huge TV-success on national television called "Ponnyakuten" (the pony emergency). A series not only loved by young riders, but also by many older equestrians. As a result of the success the program was also sold to Norway and Denmark.
As Tobbe says: "Horses have shaped the type of life I live today, they have given me the opportunity to meet royalty, artists and many interesting people I would never have met without them. Liberty training is so very special…a direct way of communication between humans and horses."
During the last seven years, Tobbe has spent a lot of time in the United Arab Emirates, a country he cares deeply for and this is also one of the places where some of his TV-programmes have been recorded.
"Training a group like this does not mean that I become the leader of the flock, in fact I rather look at it as finding a way of the four of us working together in harmony."
Tobbes moto is : "Love and Respect Your Horse"